Past commissions have included Illuminated Addresses to celebrate the Freedom of the City of London to His Royal Highness the Duke and Duchess of Gloucester, as well as an illuminated address to celebrate the 100th birthday of H.M. Queen Elizabeth the Queen Mother, for the City of London. Other honorary addresses include scrolls for Chancellor Helmut Kohl and for the Queen of Denmark when they were given Honorary Freedom of the City of London, and Aldermasonic scrolls for the Lord Mayor of London, Exeter City Council, City of Plymouth, and several Worshipful Companies within the City of London.

Other clients include Glastonbury Abbey and Neil has also been the "hand extra" seen writing the works of Samuel T. Coleridge in the film Pandemonium, released in 2001. He was responsible for all of the hand-written work, which was an essential element throughout the film.
Neil helped produce many of the line drawings entered into Burkes Peerage, and continues to to be involved with Burkes Peerage.
He attended the 2006 International Heraldic Congress at St. Andrews, and Neil has been very busy producing examples of Arms, and Honorary Scrolls for companies such as Fattorini Ltd.
His largest commission to date is the production of an Italian Nobility Genealogy. Neil worked on a vast Heraldic Tree consisting of over 100 coats of arms, a medieval scene and gilded acorns and leaves throughout. The design was hand drawn and produced on four pages of vellum stretched over a board 5ft x 4ft. It was a process that took over 2000 hrs and over a period of 5 years.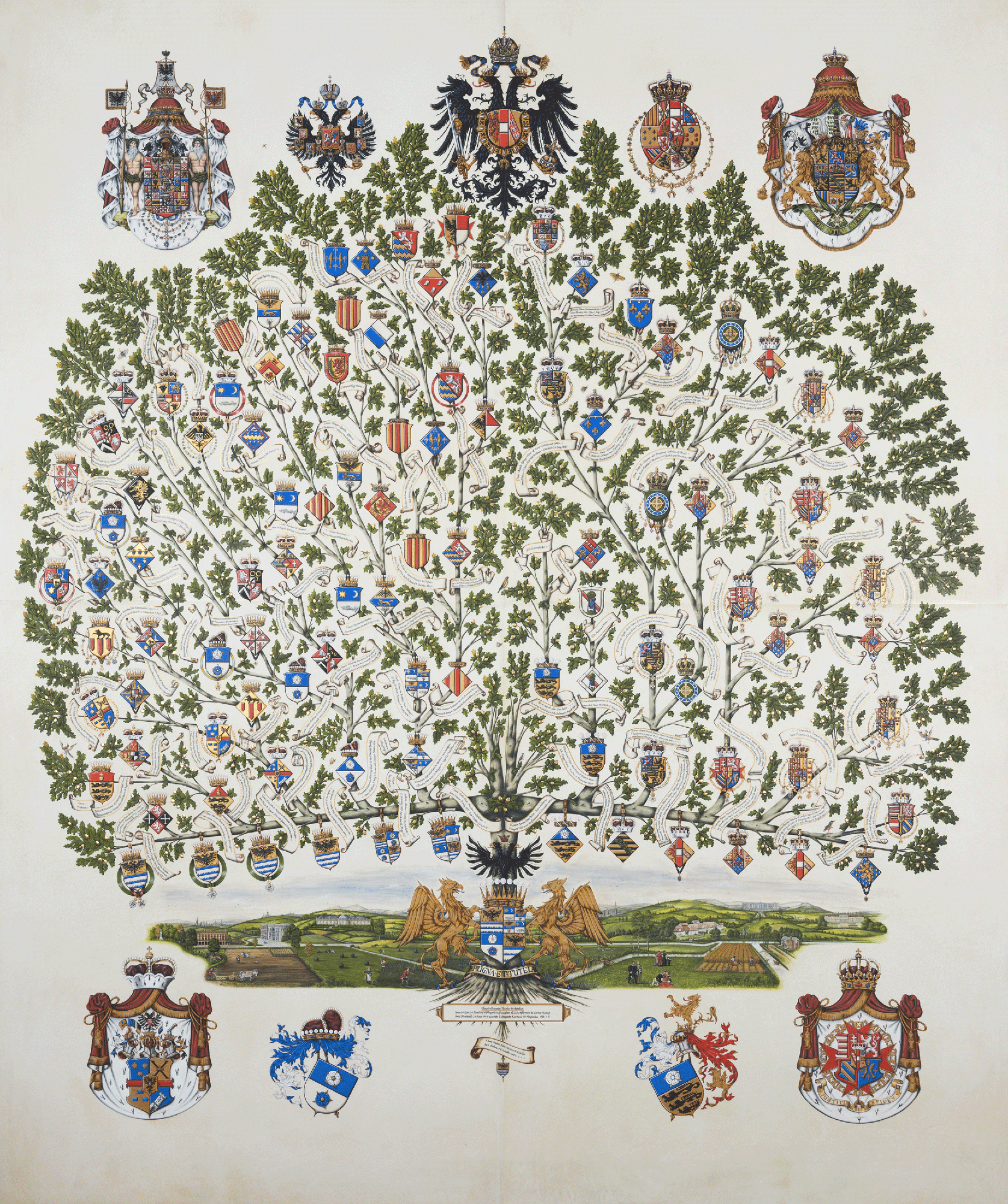 Commissions have also included a range of six Royal Scrolls each presented by individual members of the Royal Household. These were all on vellum and incorporated a very detailed example of the Royal Arms.
Neil has had the opportunity to create artwork to commemorate the Prince of Wales 65th Birthday and this was displayed on the most beautiful of porcelain and sold through Highgrove.
Neil has also completed a commission to produce a 3 meter Roll of Arms which required five vellum skins.
Recently Neil has been working closely with Westminster Collection on many commemorative coins such and has amassed a fine collection of Royal Themed coins such as six coins to celebrate Her Majesty Queen Elizabeth II 90th Birthday, an 800th celebration of Magna Carta, King Canute, Prince George's 5th Birthday and in more recent months the Queens and the Duke of Edinburgh birthday celebration coins. 95th and 100th.
Neil is also embarking on a vast private commission working with William Edwards Pottery in England designing an entire dinner service to include over 30 items and has been produced at the highest of standards and wil ensure his work lives on for many years.
---